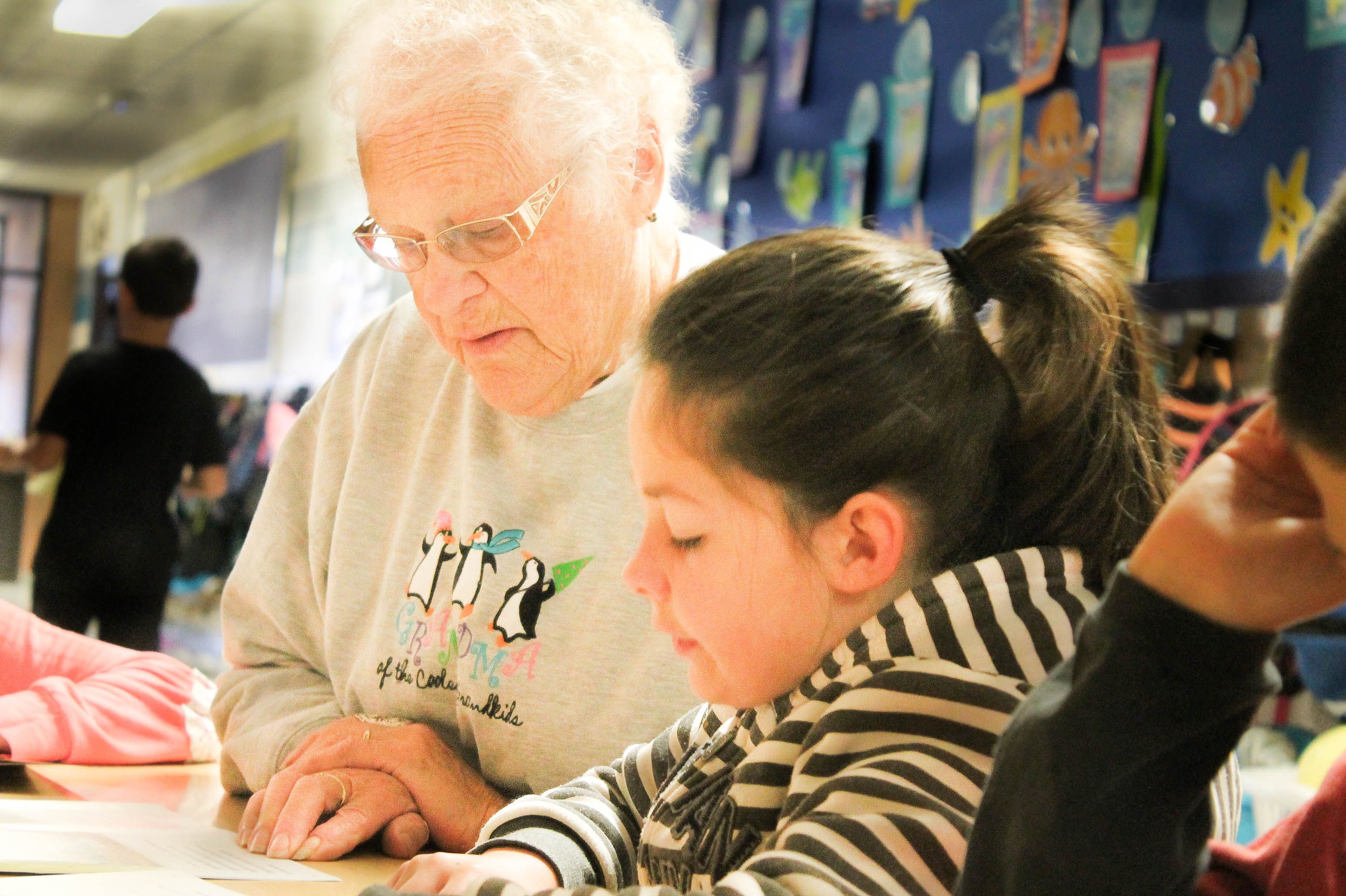 What has Rocky done for me? "After my husband died in 2016, I was having a hard time and was terribly depressed. A friend invited me to the Neighborhood Center Daily Dinner Club and I reluctantly agreed to go to lunch. While at Rocky, I saw an ad for a Foster Grandparent and followed up. The good Lord was with me that day and led me to Rocky."
A Foster Grandparent at Four Georgians school, Grandma Angie helps children in Kindergarten and in the second grade and said that their smiles can brighten up a gloomy day. It is particularly gratifying for Grandma Angie to be working with children who need assistance – knowing that she is helping others is a great blessing.
"Everyone should be a Foster Grandparent. It is very fun and the kids are so great. I am proud of them and love to tell them so."
The Foster Grandparent Program offers men and women, 55 years and older, the opportunity to mentor and assist children by sharing expertise, knowledge, and care on a volunteer basis.