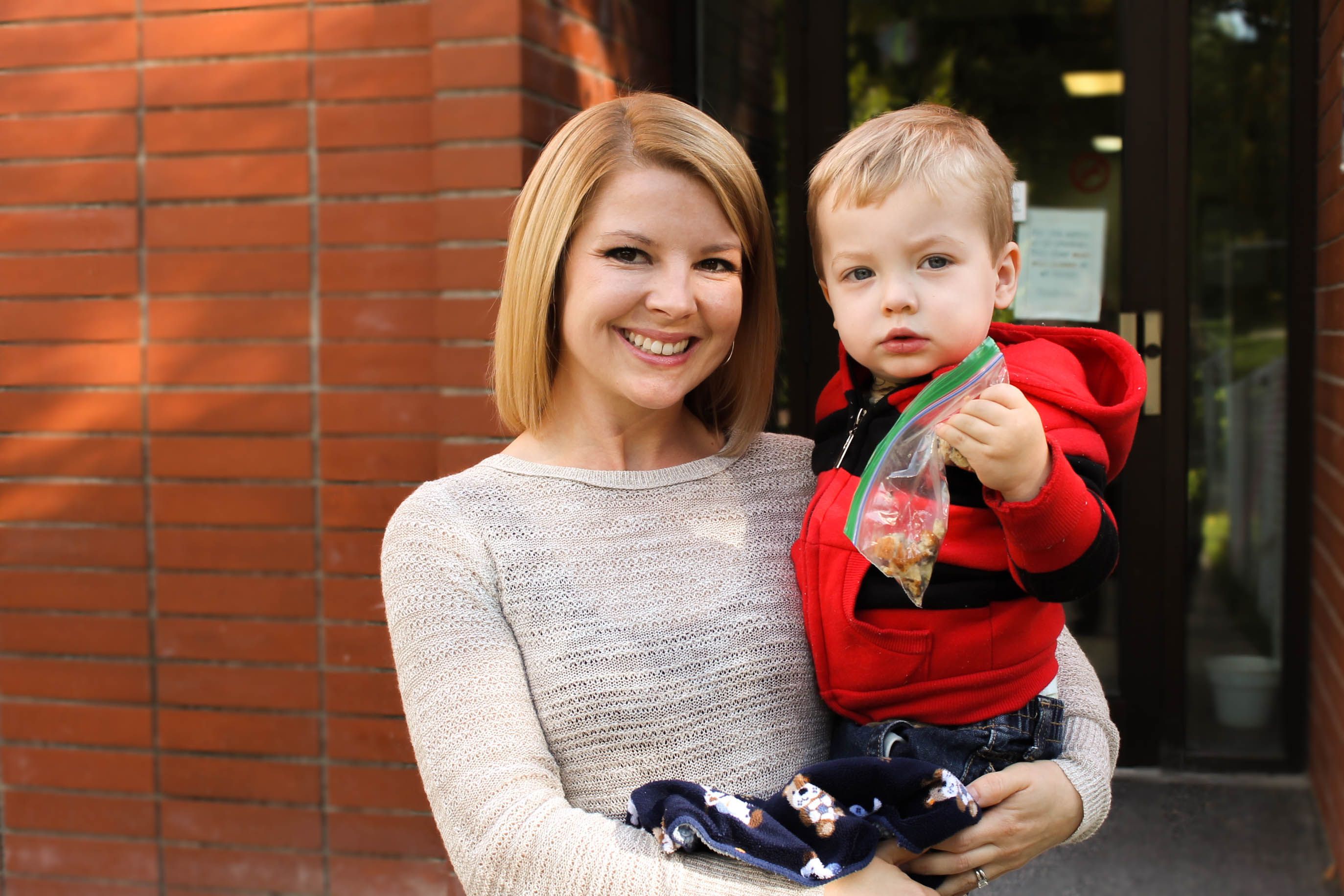 "Through a series of unfortunate events at our previous childcare provider, my husband and I were adamant to find new childcare in the Helena area where we would be assured our son would be well cared for." After being referred by a coworker to try out Rocky Mountain Preschool Center (RMPC), Jori and her husband toured the center and applied immediately for admission that day. "By the grace of God" there was one spot open in the infant room for their son, who was 11 months old at the time. It was around this time that Carter started showing signs of illness, later to be diagnosed as Celiac Disease.
Prior to his diagnosis, Jori found comfort in how closely his teachers paid attention to his eating behaviors and bowel movements. Every day when Jori picked Carter up from school, his teachers would provide a full report on what he ate and how often they needed to change his diaper. Slowly, Carter was falling off the growth curve and everyone knew something needed to be done. After months of doctor visits, Carter was finally given his diagnosis which meant he suffered from a serious autoimmune disorder that occurs in genetically predisposed people where the ingestion of gluten leads to damage in the small intestine.
Nervous on how his inability to digest gluten could affect his childcare, Jori called Hannah, Director of RMPC, to explain their situation. Without skipping a beat, Hannah and her staff assured Jori that Carter's diagnosis could be easily worked with.
From that day forward, Jori, Hannah, and her staff have worked together to create an environment free of gluten at RMPC. Carter still eats similar meals and snacks to his peers and his teacher continues to provide a full report of what Carter ate each day to Jori and her husband. Since then, Carter has grown to be a healthy, adventurous toddler who recently graduated from the "Monkey Room" (infant to two years old) to the "Grizzly Room" (2-3 years olds).
Childcare is a critical extension of the family. RMPC offers a quality environment that incorporates a child's uniqueness into the classroom. RMPC's belief is that in a sound learning atmosphere, a child will develop a true sense of his or her identity.