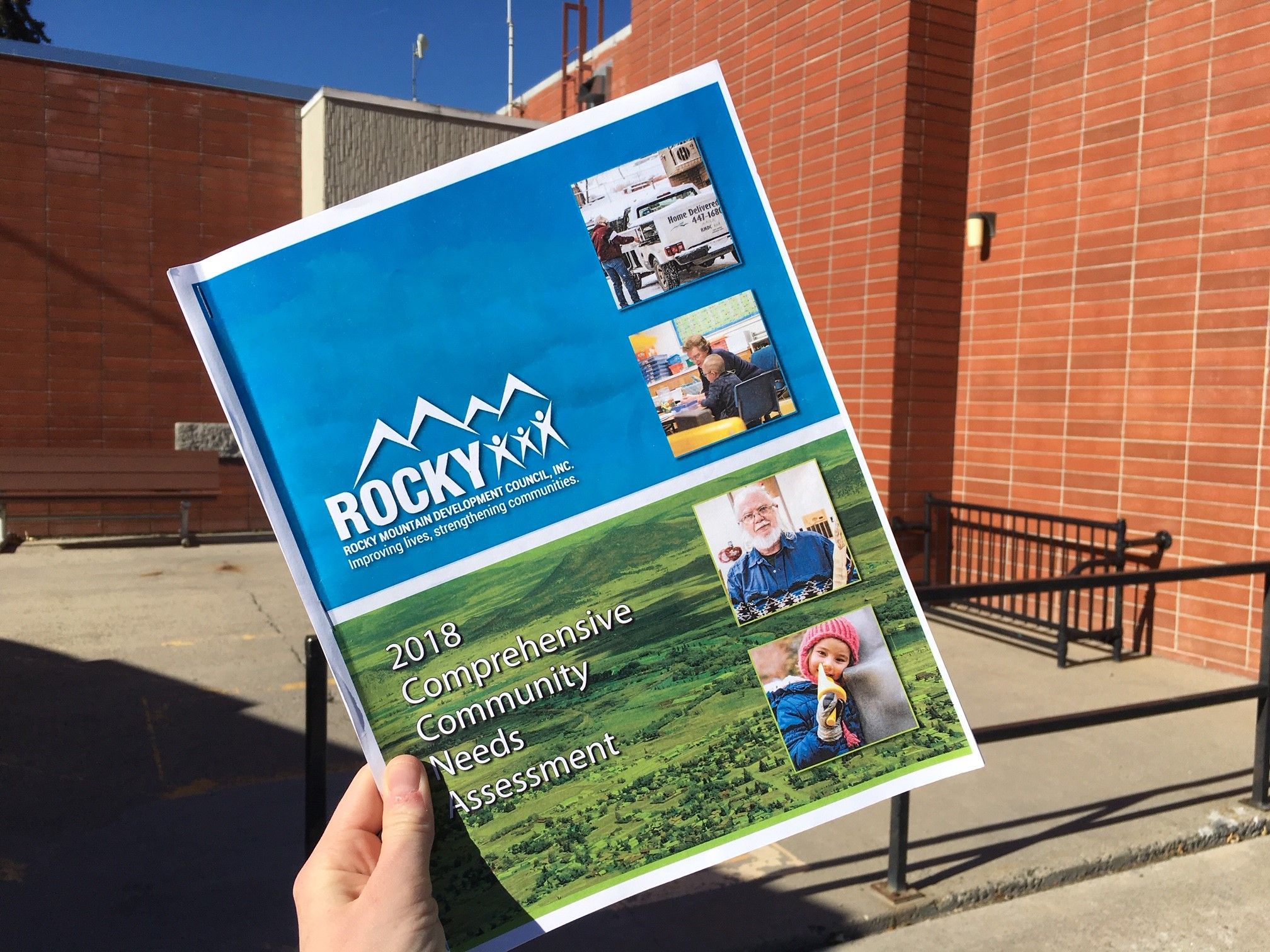 Rocky Mountain Development Council, Inc. (Rocky) conducted the Comprehensive Community Needs Assessment (CCNA) to provide the organization with information about the population it targets for service.  The study was designed to compare Rocky's services to the needs of the community that were identified by surveys, community forums, key-informant interviews, and focus groups.  Added to information from these groups was quantitative data from a number of local, statewide, and national resources.
Completing a CCNA is a requirement of Rocky's Community Services Block Grant (CSBG), a grant that provides funds to alleviate the causes and conditions of poverty in communities.
Kathy Marks, Rocky's Operations Director, spearheaded the facilitation and analysis that created the CCNA.
"Rocky completes this assessment every three years to assess gaps in services and identify resources to address those needs, to determine the need of a particular program, to support organization strategic planning, to develop program priorities, to support the need for funding, and to assist with program evaluations," Marks said.
Rocky encourages and welcomes community partners and other nonprofits to utilize the CCNA when evaluating their own programs and services.
Acknowledgments
Rocky Mountain Development Council, Inc. CCNA Committee would like to thank the Board of Directors and staff members who helped with advice and key findings based on the research.  Rocky's partners also completed surveys, attended forums, and brought good information to help us create this document.
Thank you, too, to Jacque Smith, Community Outreach Coordinator at Rocky, and Lee Huber of Cinch Designs for formatting and creating this beautiful document.
Rocky would also like to thank all those individuals who completed both the Needs Analysis Survey and the Customer Satisfaction Survey, and who attended the various forums or participated in interviews.  By participating, you helped Rocky understand the emerging and ongoing needs within our communities.  The responses gathered provided Rocky with information about which partners/organizations are working on issues and where gaps in community services lie.
And, to the one gentleman who drew cartoons and made many funny comments in his survey, thank you!  You made the day of many of us here at Rocky.