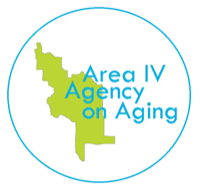 Education & Outreach
The Area IV Agency on Aging offers a variety of educational sessions free to the public. These sessions include Welcome to Medicare, Stepping On, Medicare Open Enrollment, and many others.
Welcome To Medicare
Need help with the Medicare Maze? The State Health Insurance Program (SHIP) offers benefit counseling to Medicare beneficiaries and their families/caregivers. SHIP counselors provide education to empower beneficiaries to make informed decisions.
Area IV Agency on Aging SHIP Counselors are trained in Medicare eligibility, benefits, and coverage options. SHIP counselors are not connected with any insurance company and are not licensed to sell insurance. SHIP counselors can assist you with:
Medicare Part D Prescription Drug Plan comparisons
Supplemental (Medigap) Insurance
Medicare Advantage Health Plans
Related types of health insurance benefits including Medicaid
---
Area IV Agency on Aging Survey
Take our Area IV Agency on Aging survey to help us identify aging services you feel are needed in our community. 
---
Area IV Agency on Aging Outreach Calendar
26
27
28
29
30
Jul 31
Aug 1
This month does not have any events.