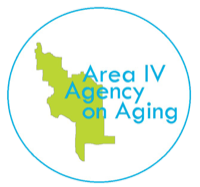 Resources for Seniors & Disabled Individuals
Area IV Agency on Aging Information, Assistance and Referral resource specialists help senior citizens and adults with disabilities access the information and services they need to live independently and with dignity.
Our resource specialists are advocates who link seniors and adults with disabilities, their caregivers and family members to public programs and community resources, including:
Health
Housing
Transportation
Food
In-home assistance
Legal resources
OPTIONS COUNSELING FOR SUCCESSFUL AGING
What is Options Counseling for Successful Aging? Counselors from the Area IV Agency on Aging help clients plan for their long-term care future by weighing the pros and cons of long-term care options in the community and developing an individualized plan.
Resources
Senior Resource Guide Helena Area 
Senior Resource Directory: Gallatin County
---
Area IV Agency on Aging Survey
Take our Area IV Agency on Aging survey to help us identify aging services you feel are needed in our community.