PopKnowledge! presents TRUE MONTANA GRIT by Andy Shirtliff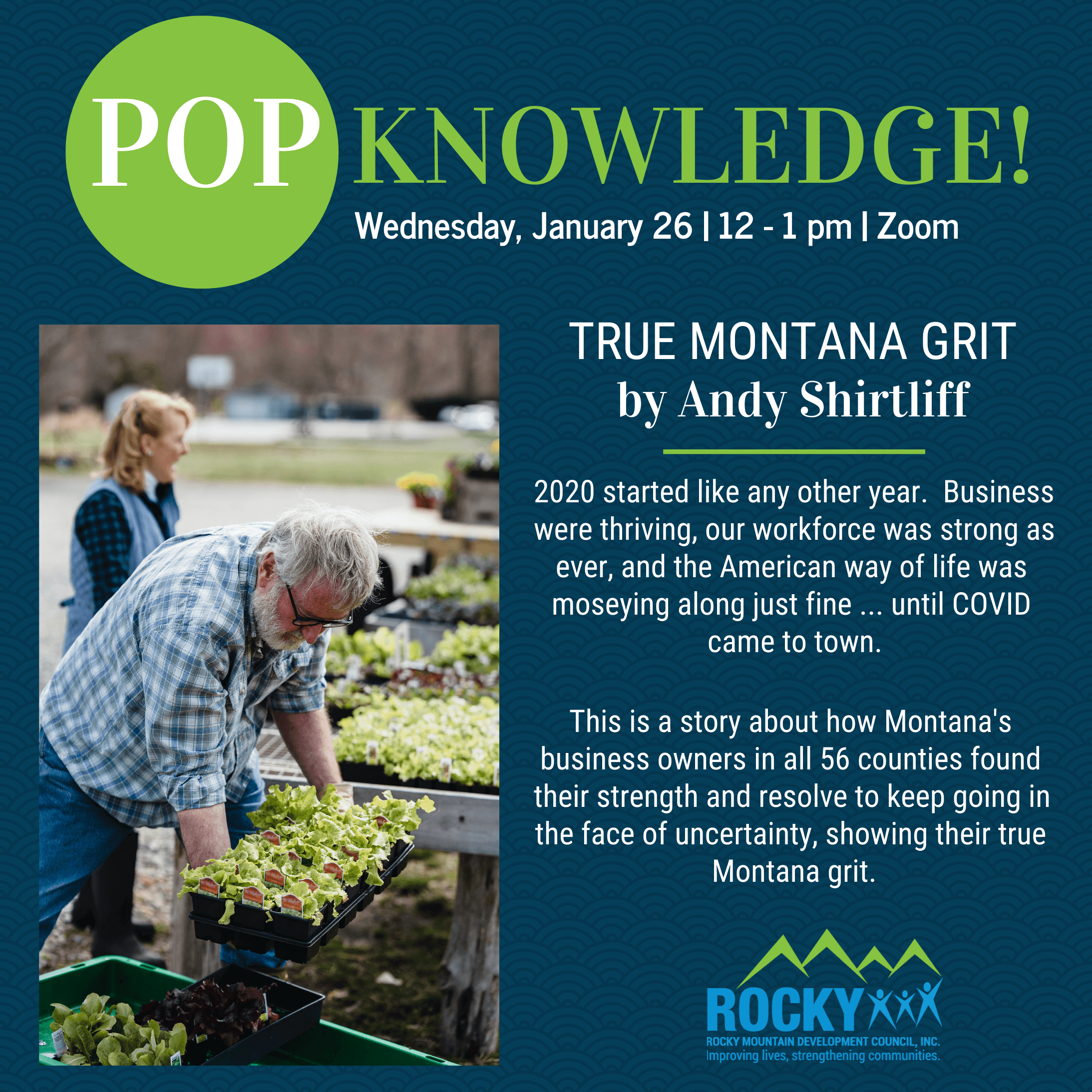 Rocky's PopKnowledge! zoom series is back for the winter months. Join us on Wednesday, January 26 for "True Montana Grit" by Andy Shirtliff. 2020 started like any other year. Businesses were thriving, our workforce was strong as ever, and the American way of life was moseying along just fine... until COVID came to town. The global pandemic hit our country hard, affecting our people and hurting our economy, but somehow, Montana was able to weather the storm. This is a story about how Montana's business owners in all 56 counties found their strength and resolve to keep going in the face of uncertainty, showing their true Montana grit. For more information, visit www.rmdc.net. You can also email Maria Murphy at mmurphy@rmdc.net or call 406-459-3471.
Join us in the senior center to view the Zoom call, or from the comfort of your own home.