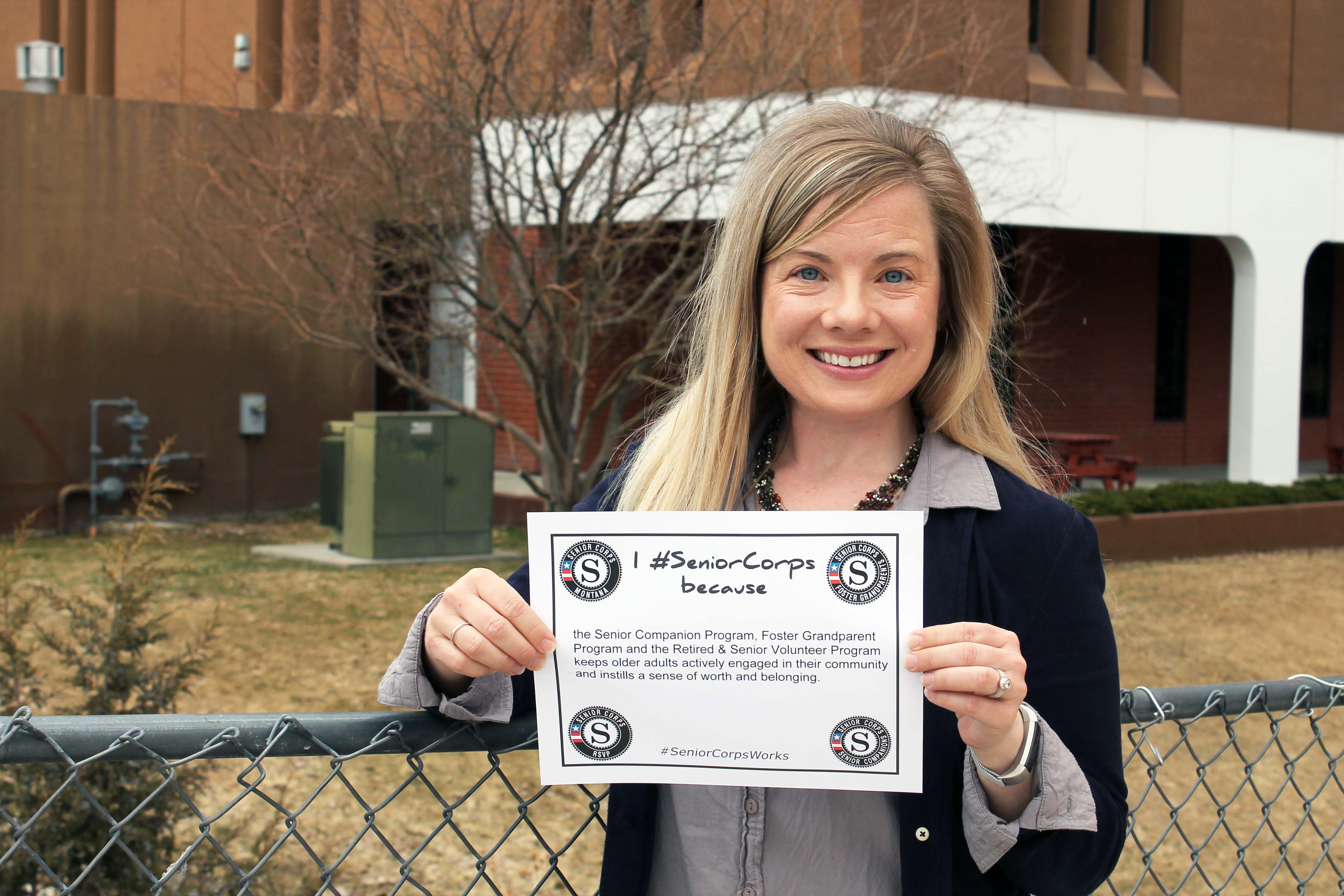 When Mindy Diehl, our Senior Corps Program Director, started in April of 2017, she made a promise to her Senior Companions that she would be their voice and share their stories to all who would listen. She promised them that she would do everything in her power to keep our Senior Corps programs in Montana alive and strong.
Last week, Mindy seized an extraordinary opportunity to fulfill her promise when she attended the 2018 National Senior Corps Convening in Washington D.C. At this convening, she passed on a letter from one of her Senior Companions to Deborah Cox Roush, National Director of Senior Corps and White House Liaison for the Corporation for National and Community Service. Much to her surprise, Ms. Roush decided to read the letter aloud to hundreds of people during the final closing remarks at the convention. Talk about impact!
Please take a moment to read this letter and if you feel so inclined, share Betty's story!
"My name is Betty and I am a Senior Companion in Great Falls, Montana. I was in retail convenience store management for over twenty years and did painting and house cleaning before that. After some back problems and reaching retirement age, I had to give up working. I thought fine! I'll enjoy my retirement... and I did, for about a year. Then I found out about the Senior Companion Program from a friend. I decided I'd maybe volunteer a few hours a week just for something to get me out of the house.
Well -- I cannot tell you how much joy my clients bring to my life!! They are so grateful for any small thing done for them. We share so many things since I'm close in age to all but two of them. I've had the same clients for over a year and they know that no matter what "Betty will be here to help me or take me somewhere".
They know they can depend on me. Sometimes I'm the only person they see all week! If not for the Senior Companion Program, a nursing home or assisted living would be the only resort for my dear friends. Please continue to support this wonderful program or these dear seniors will be forced to go into a nursing home and depend on Medicaid or other low-income solutions.
This program has added so much happiness to my life and I hope I can continue to do this for many years with only compensation for a little mileage and small stipend, but I'm also only receiving Social Security so the mileage and stipend really make it all possible! Please keep this wonderful program available to our dear senior Montanans!"
Thank you,
Betty