AARP MT, HomeStream Your Helena Symphony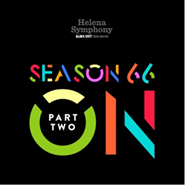 MASTERWORKS CONCERT VI: Violinist Tim Fain Returns!
From his performances in the films Black Swan and 12 Years A Slave, world-renowned Violinist Tim Fain returns to perform Mendelssohn's dazzling Violin Concerto – one of the most perfect works for violin, replete with sparkling melodies and blazing bravura. The Season culminates with the cheerful Symphony by French opera composer Georges Bizet – and a much-needed exuberance and a musical smile!