Rocky's Homebuyer Education Class - October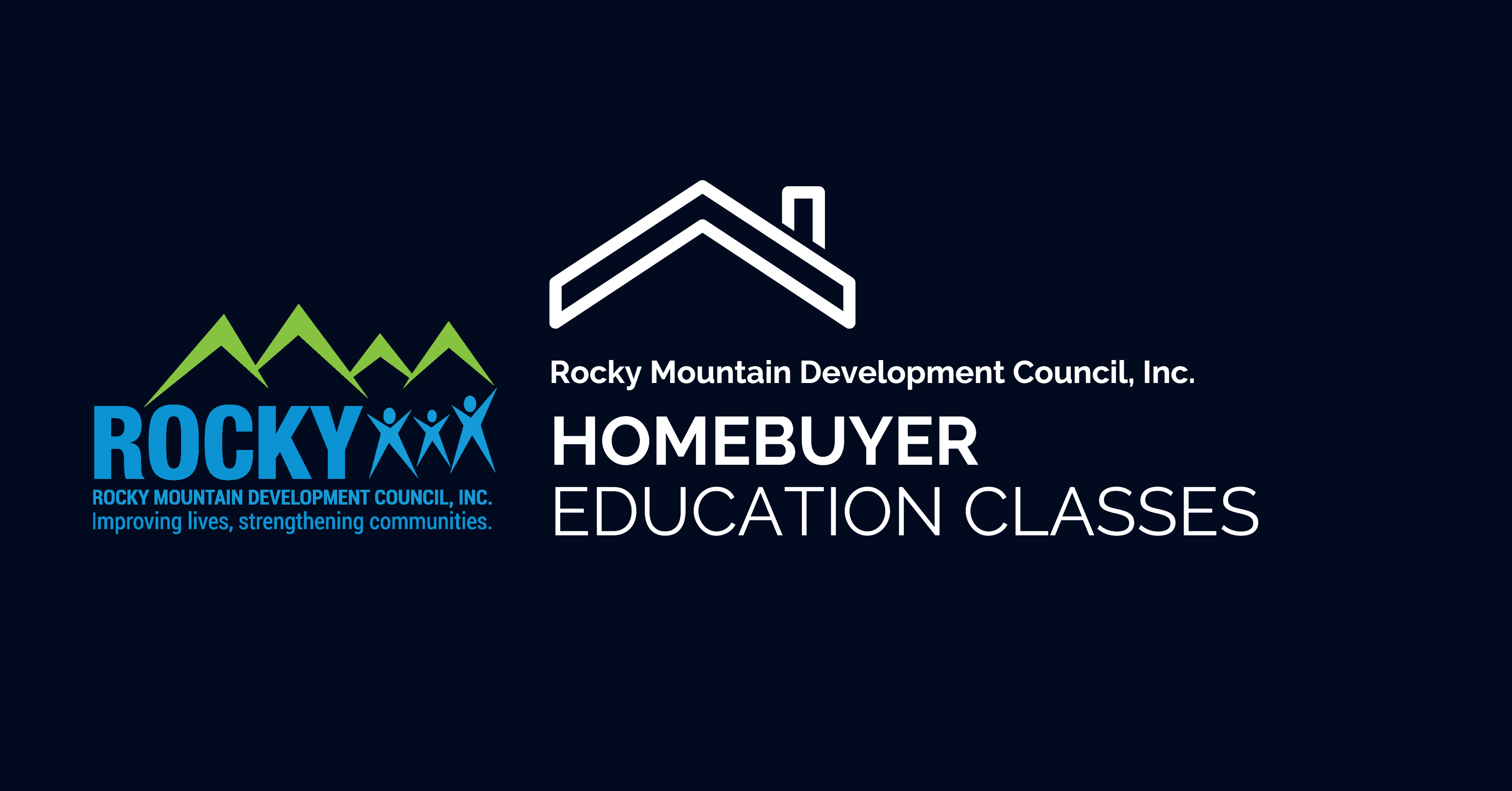 Rocky Mountain Development Council offers a monthly Homebuyer Education class. The purpose of the class is to teach potential homeowners about the process of purchasing a home.
WHAT IS HOMEBUYER EDUCATION CLASS FOR?
Homebuyer Education classes provide in-depth information on many aspects of homeownership including:
- Budgeting
- Finding a home
- Choosing a lender/closing on a loan
- Homeowner's insurance
- Home inspection & maintenance
- Energy savings
* Please note that class registration is nonrefundable. Registration also requires a 60-minute intake/counseling appointment prior to class.