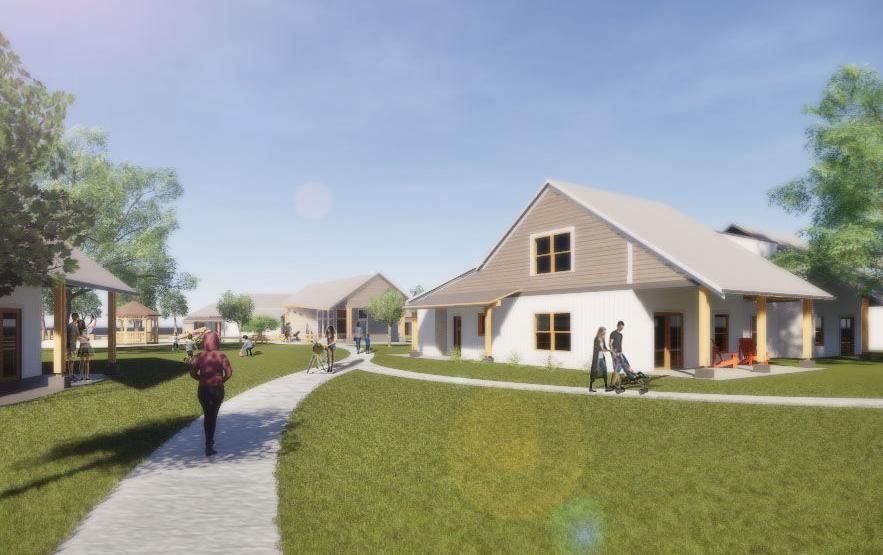 PRESS RELEASE
For Immediate Release
Media Contact
Jacque Smith, Community Outreach Coordinator
Rocky Mountain Development Council, Inc. (Rocky)
406-457-7377
jsmith@rmdc.net
Helena, MT (November 20, 2018) – Rocky Mountain Development Council, Inc. (Rocky) in partnership with GL Development today announced their allocation of low-income housing tax credits of $9.2 million dollars in projected equity from the Montana Board of Housing to build an 85 unit, affordable and workforce housing complex on the west side of Helena. The new residences will be called Red Alder Residences and will be located at the corner of Henderson and Brady Street.
One of five projects funded for tax credits across the state of Montana, Red Alder Residences will provide new affordable housing opportunities for both families and seniors, offering one, two, and three bedroom apartments. Rental rates will aim to help residents who earn too much to qualify for government assistance but not enough to pay the rent.
Four Helena community members provided public comment yesterday in support of the project at the Montana Board of Housing meeting including City Commissioner, Andres Haladay.
"Today's news regarding the funding of Red Alder Residences is fantastic for the City of Helena. We have a critical shortage of affordable housing in our community and the City often struggles to find the tools and money to work towards a solution.  That's why it's so important that the City of Helena support its community partners in the development of projects like Red Alder," Commissioner Haladay said upon hearing the news of funding.
"Now we need to get this project past the finish line. It's so important Red Alder be able to leverage HOME Funds and Housing Trust Funds from the Montana Department of Commerce.  The Housing Trust Funds Program would allow us to provide housing for residents at 30% of the area median income, a virtually underserved group. I hope the Department of Commerce recognizes how critical this funding is for the future of the City of Helena," Commissioner Haladay said.
"We would like to thank the City of Helena for their active support of this project," Lori Ladas, Executive Director at Rocky said. "We would also like to thank our Board Chairman, Daniel Pocha, and our Board of Directors for their unwavering support in this process. Finally, we would like to thank the Montana Board of Housing for recognizing the need for affordable and workforce housing in Helena."
"This is exciting news for our community," Liz Mogstad, Affordable Housing Director at Rocky said. "The last time Helena was awarded credits for a family project was in 2006."
The total approximate cost of Red Alder Residences is projected at $18 million dollars. With the tax credits combined with bond financing, Rocky and GL Development have been able to secure funding for eighty-six percent of the project.
"With the funding of tax credits from the Montana Board of Housing, we are one step closer to bringing this project to fruition for our community," Mogstad explained.
Mosaic Architecture based out of Helena was the architecture firm selected for the project. Rocky and GL Development will complete a public bid process to select a contractor in the coming months. A public groundbreaking ceremony will be announced at a later date next year.
Rocky and GL Development have constructed or rehabilitated almost 500 affordable apartments and transitional housing/shelters since 1998.  Funding sources have included tax credits, HOME Investment Partnerships, Section 8, Community Development Block Grant, Affordable Housing Partnership, and USDA Rural Development affordable housing programs.
Rocky is the Human Resource Development Council for Lewis & Clark. Broadwater, and Jefferson counties and has been in existence for over 50 years.  Rocky offers a variety of senior services, affordable housing services, energy services, and child and family services for the most vulnerable in our community.