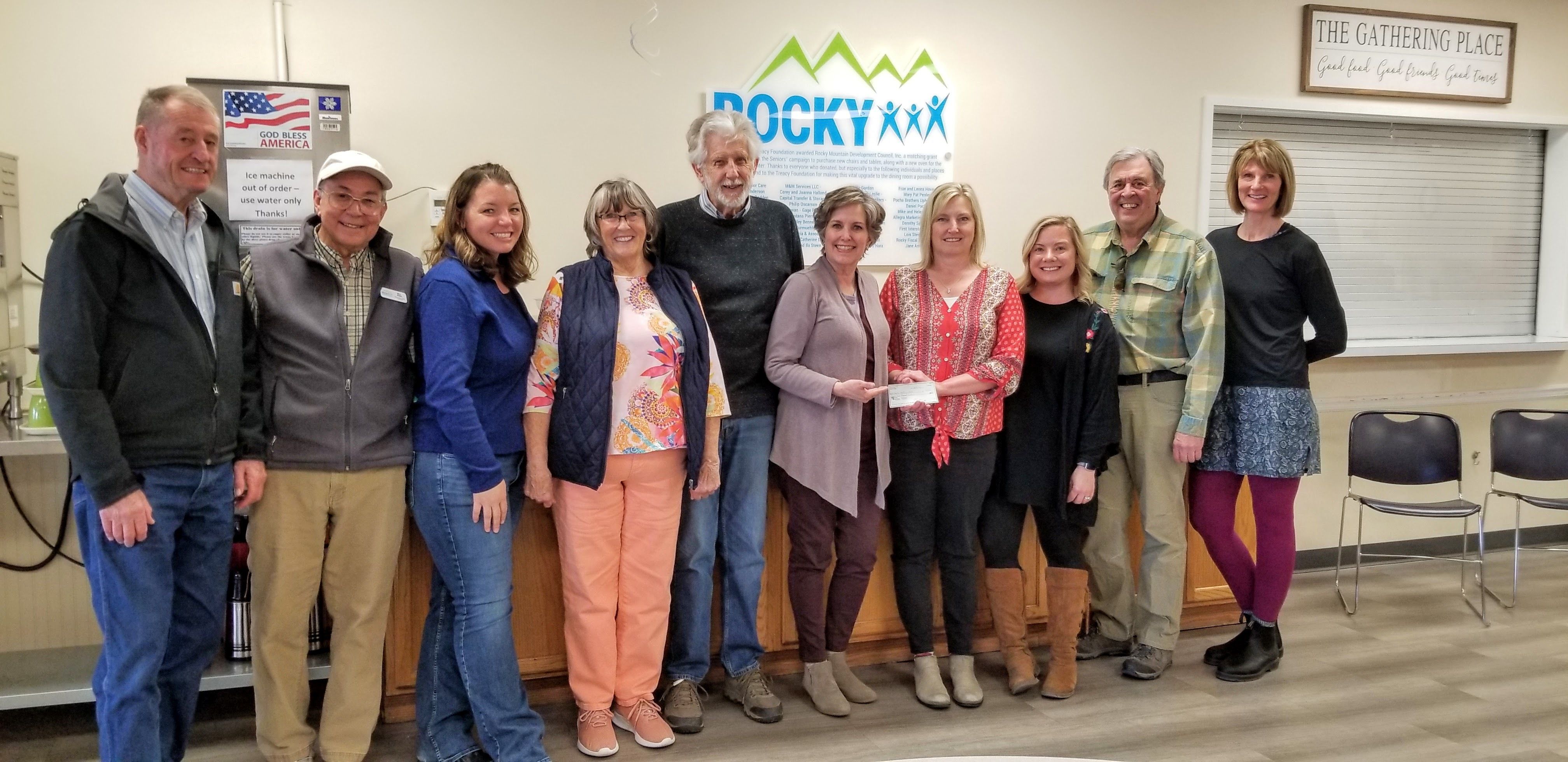 CREATING A LEGACY OF SERVICE & GIVING
David E. (Spike) Fuller, a native of East Helena, Montana, passed away on February 5, 2022, and left a lasting legacy for Rocky through a generous contribution of $25,000 for Rocky's Meals on Wheels Program.
David served as a Rocky Board member, representing Lewis & Clark County as a County Commissioner from 1990 to 1992.  He was hired as Director of Operations for Rocky in June 1993 through September 2006 and again from January 2007 to January 2010 with reduced hours.     
David loved to connect daily with Rocky staff and clients.  His relationships with staff and clients alike was sincere, earnest, and authentic.  Whether in daily walks through the kitchen as staff prepared meals for the Dinner Club, or regular connection and conversation made with Rocky clients, David knew that the profound and lasting impact of Rocky's programs truly helped to improve lives and strengthen communities. 
As described in his obituary, David was very proud of his work at Rocky and his resume is filled with work and activities that all speak to public service.  He had a supervisory quality that was unassuming but effective.  As a mentor, he encouraged improvement by engaging in casual conversation and questions, never harsh criticism.  These coaching conversations were gentle but his message was delivered.  He made suggestions, not demands, and gave encouragement, not criticism.  He was well respected by the many Program Managers and program staff with whom he worked.
David's generous contribution to Rocky will ensure that many more lives can be touched by the positive difference his life made to so many.