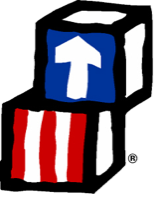 Rocky Head Start
Strong Families, Successful Children.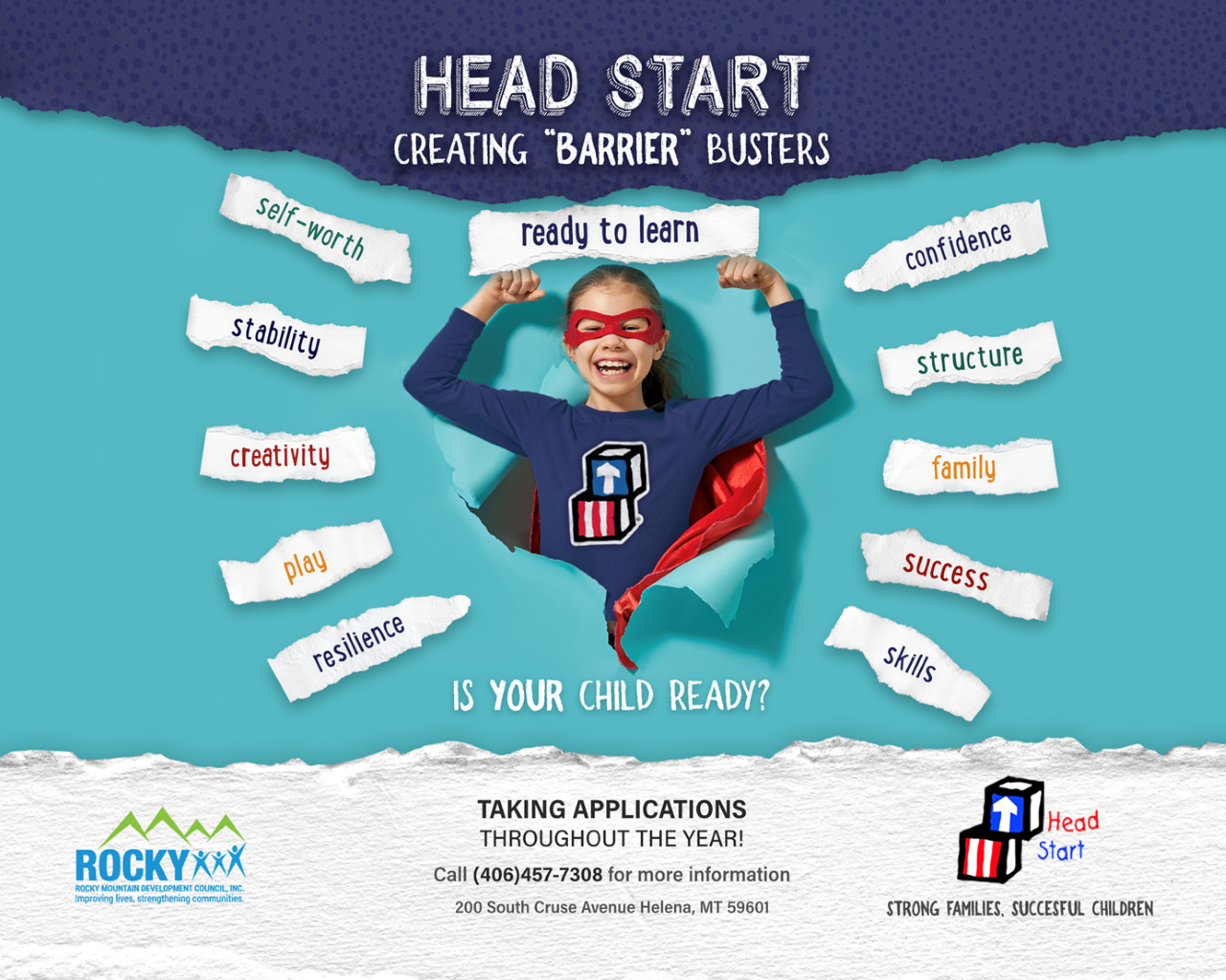 OUR PHILOSOPHY
As their child's first teacher, the role of the parent(s)/guardian(s) is to nurture, protect, and prepare their child for social and academic success.
Children learn in an environment that honors the whole child, appreciates and respects individual differences, and promotes a sense of safety, belonging, and worth.
The role of staff is to honor and support the parent(s)/guardian(s) and child, promote healthy relationships, treat all with respect, and provide developmentally appropriate learning experiences for both parents/guardians and children.
We must work in partnership with the community to create bridges between needs and resources and to promote a sense of shared responsibility for the welfare of low-income children and families.
OUR VISION
To be a leading child and family development center working with Head Start families and community partners in Lewis and Clark, Broadwater, and Jefferson counties, to promote healthy life choices and develop skills necessary for academic and social success.
OUR MISSION
To be a supportive and safe learning environment for children and families by enhancing their sense of belonging and self-worth while encouraging them to reach their highest potential.
Head Start Family Calendar
28
29
30
Aug 31
Sep 1
2
3
25
26
27
28
29
Sep 30
Oct 1
This month does not have any events.
HEAD START APPLICATION INFORMATION
HEAD START WELL CHILD EXAM FORMS
INITIAL CLASSROOM VISIT INFORMATION
HEAD START POLICIES & PROCEDURES
HELPFUL WEBSITES
REPORTS TO THE PUBLIC
---
COVID-19 Guidance
For the latest COVID-19 guidance affecting Lewis and Clark, Broadwater, and Jefferson Counties visit the Lewis and Clark County Public Health at the link provided: COVID-19 Guidance