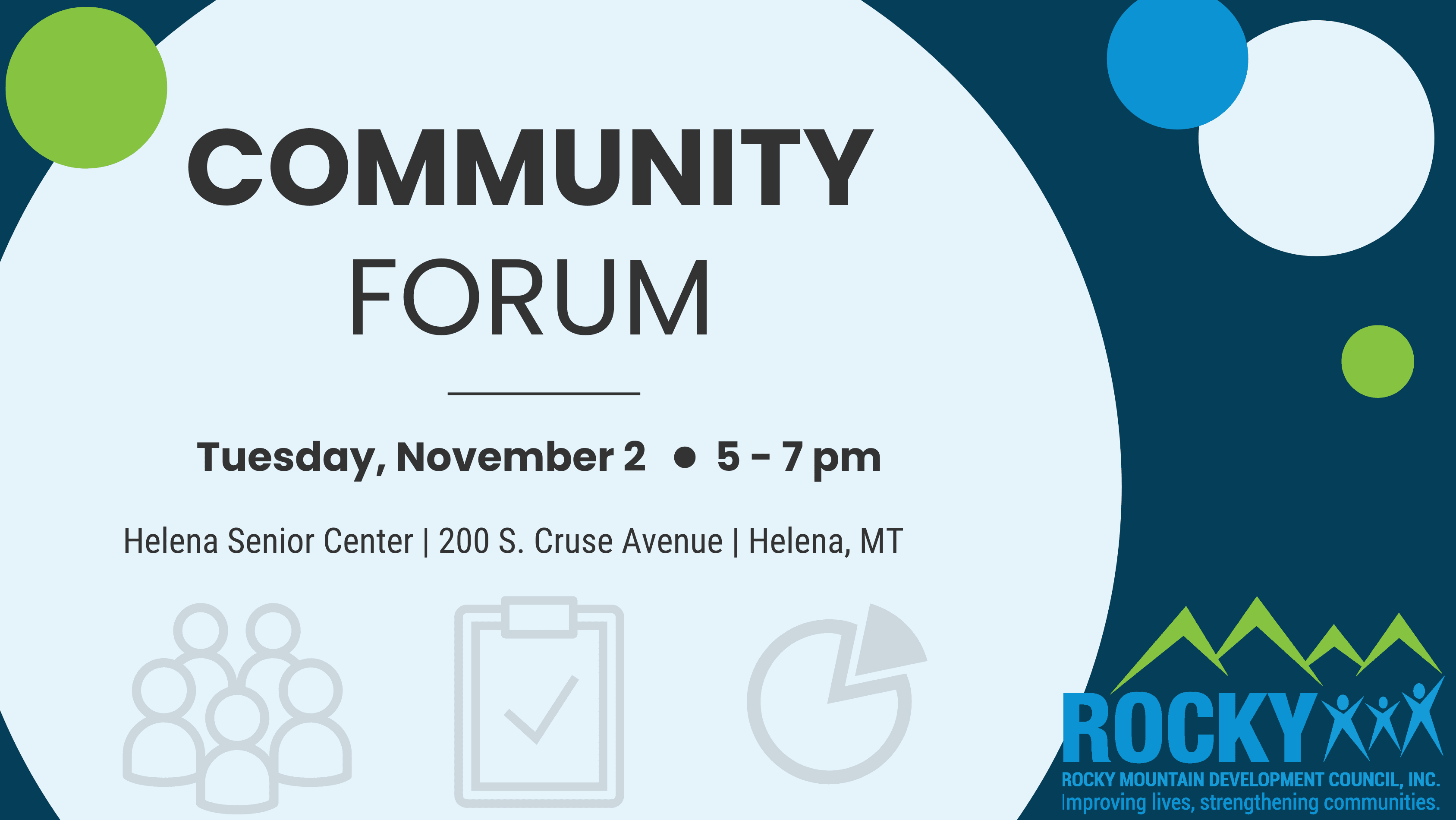 Rocky Mountain Development Council, Inc. (Rocky) is conducting a Comprehensive Community Needs Assessment and will hold a community forum on Tuesday, November 2 at the Helena Senior Center at 5:00 pm.
A needs assessment is a process for creating a profile of the needs and resources of a given community or target population. It is our hope to gather information from as many of our customers, community members, and partners that we can. Once complete, we will share what we learn.
In addition to our community forums across Broadwater, Jefferson, and Lewis & Clark Counties, we have developed an online survey. To take the Comprehensive Community Needs Assessment survey, please visit www.surveymonkey.com/r/Rocky2021CCNA, or call 406-447-1680 and a paper copy will be mailed to you. Community input is critical to best inform how Rocky can best serve you and your community.
For more information on Rocky's Comprehensive Community Needs Assessment, please contact Community Outreach Coordinator Kara Nelson at (406) 457-7377 or knelson@rmdc.net.